SUV Comparison: 2019 Alfa Romeo Stelvio vs. 2019 Audi Q5
Drivers in Upstate New York often require ample cargo space matched with comfort and modern conveniences found in a luxury SUV.
While there is a bit of competition on the market, there are few that truly contend with the 2019 Alfa Romeo Stelvio.
There are several SUVs that offer drivers top-tier quality that only comes from a luxurious automaker.
Two of those luxury SUVs are the 2019 editions of the Alfa Romeo Stelvio and the Audi A5.
But which is the better choice?
Both vehicles will provide an impeccable experience, but the Stelvio provides an experience drivers can only get from an Italian manufacturer.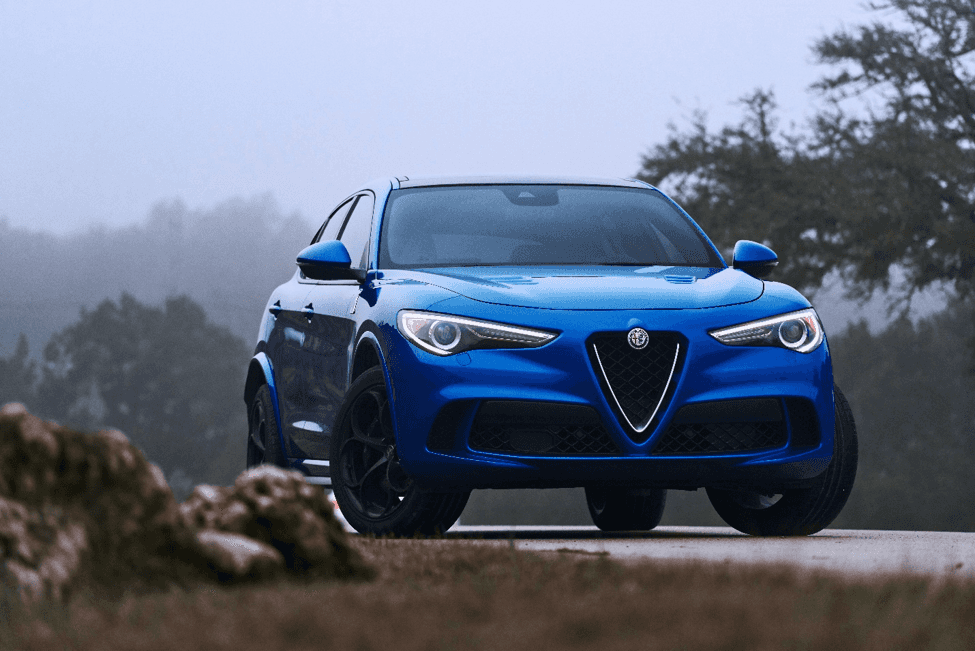 SUV Performance Comparison
To be the best of the best, the performance of a luxury SUV must exceed the expectations of drivers.
When it comes to driving an SUV, most drivers want to feel like they are behind the wheel of a sports car, not a vehicle that is heavily weighted.
At its base, the 2019 Alfa Romeo Stelvio is equipped with a turbocharged 2.0-liter four-cylinder engine that delivers an astounding 280 horsepower.
For drivers who desire a bit more, the Stelvio Quadrifoglio boasts a 2.9-liter twin-turbocharged V6 engine and 505 horsepower.
The 2019 Audi Q5 certainly offers power and performance, it's just not on the same level as the Stelvio.
The base Q5 offers 252 horsepower with a turbocharged 2.0-liter four-cylinder engine. Even the higher trim level can't compete. Topping off at 354 horsepower, it is equipped with a twin-turbocharged 3.0-liter V6 engine.
Technology Comparison
For those searching for a bit more in the morning commute, the right luxury SUV could do the trick.
The 2019 Stelvio truly goes above and beyond for its drivers.
Each brand-new Stelvio model is equipped with dual-zone automatic climate control, 10-way power-adjustable front seats, leather-wrapped steering wheel, eight-speaker audio system, a 6.5-inch infotainment display, a power liftgate, push-to-start, five USB ports, and rear parking sensors — to name a few.
The luxury SUV is also compatible with Apple CarPlay and Android Auto, so drivers are always connected.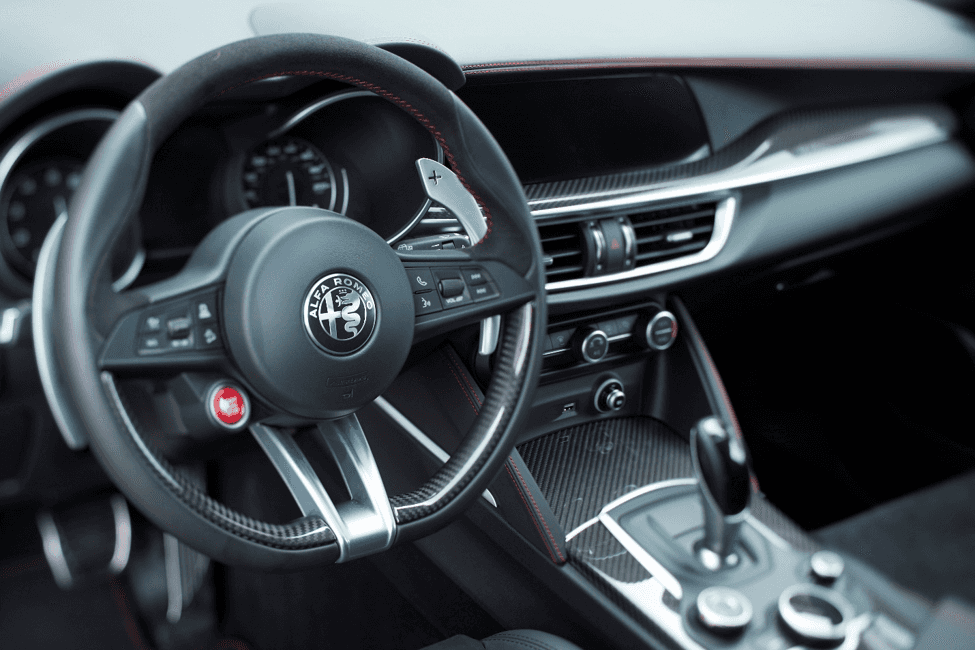 The Audi Q5 certainly tries to measure up to the competition with Apple CarPlay and Android Auto compatibility, 5-inch infotainment screen, two USB ports, a power liftgate, and leather upholstery. It simply falls short of what many drivers desire from a top-of-the-line luxury SUV.
Find the Alfa Romeo SUV for You
Check out our Stelvio luxury SUV inventory, or visit our showroom at 1586 Central Avenue, Albany, New York, to experience the Alfa Romeo lineup in person.
Our experienced staff can answer any questions you might have and help get you behind the wheel of the perfect 2019 Alfa Romeo Stelvio for you.