Who is Alexandre Darracq?
Alexandre Darracq's Background
Born Pierre-Alexandre Darracq on November 10, 1855, in Bordeaux, France, Alexandre Darracq was one of the first to have a hand in the mass production of automobiles.
While his formal training was in manufacturing sewing machines, by 1896 he went into business manufacturing cars and developed an interest in rotary valve engine Millet motorcycles.
By 1904, Darracq was credited for producing more than 10 percent of the automobiles in France and had a reputation for manufacturing quality vehicles.
So, what does all of this have to do with the history of Alfa Romeo?
Quite a bit.
If you've heard the name Società Anonima Italiana Darracq (SAID), then you might know more than you realize about the history of this iconic auto manufacturer.
Alexandre Darracq's History with Alfa Romeo
Darracq's first venture in large-scale automobile production began in 1898 when he manufactured Voiturette vehicles under the Léon Bollée license.
With his reputation carrying him forward, Darracq signed a licensed contract with Adam Opel to produce vehicles in Germany under the brand name Opel-Darracq.
Becoming involved with auto racing and winning a number of races, including the Vanderbilt Cup in 1905 and 1906, Darracq was able to expand his empire.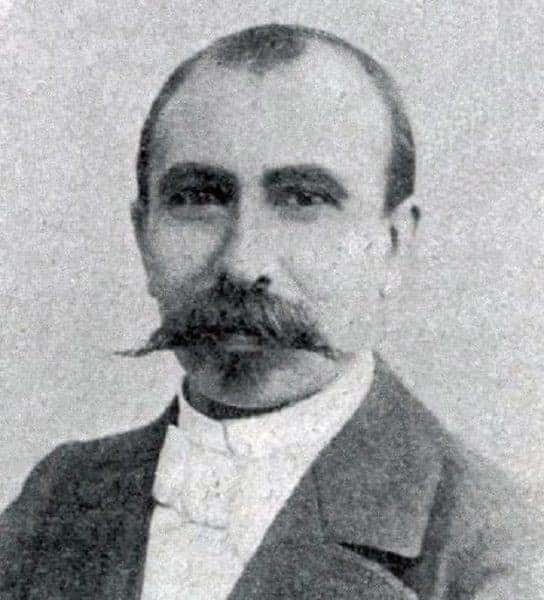 This success led to Alexandre Darracq, alongside several Italian investors, to found Società Anonima Italiana Darracq in Milan, Italy, in 1906.
A few short years later, Darracq insisted the vehicles use a rotary valve engine, thus introducing the 2.1 to 3.6L Henriod-powered models. The company saw a few issues with the rotary valve engines seizing, which led to a bad impression with consumers. This, inevitably, led to his resignation.
The Italian investors decided to move forward and make a few changes for the betterment of the company.
Cavalier Ugo Stella acquired the shares of Società Anonima Italiana Darracq and the company was renamed to Anonima Lombarda Fabbrica Automobili — otherwise referred to as A.L.F.A.
Alfa Romeo Moves Forward
The 24 HP, the first A.L.F.A. car, rolled off the assembly line in 1910.
This car served as the venture into auto racing in the 1911 Targa Florio race, one of the oldest sports car racing events.
Nicola Romeo took over the company in 1914, just before the start of World War I.
Wartime meant car production came to a halt and the factory was transformed for the military production of aircraft engines, compressors, and generators.
At the end of the war, the company changed its name to Alfa Romeo. With Giuseppe Merosi onboard as a head designer, Alfa Romeo was able to produce successful race cars and street cars.
The first car produced under the Alfa Romeo name was the Torpedo 20-30 HP, which was the car of choice for racing driver Enzo Ferrari.
As the company progressed, they saw many successes in the car racing industry and have created an iconic vehicle lineup. From changing hands, company name, to changing the badge logo, Alfa Romeo has a storied history. It's one that we are excited to be part of and continue to watch unfold.